Official Brock Crocodile Site launch!
August 10, 2014
Hello everyone!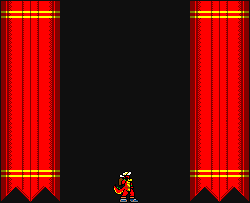 Come one come all! Welcome to the site for all Brock Crocodile news!
I am happy to announce that the official Brock Crocodile website is now fully operational! We've got alot planned so make sure you pop back every week for updates to learn more about both the game and the world of Brock Crocodile. Currently we only have a limited number of pages open for your viewing pleasure but worry not, as more information on the stages, characters, enemies and a whole host more would be made available over the course of the coming week to feed your appetites on all Brock Crocodile related news.
But that isn't all we have planned. Opening soon will be a youtube channel for Brock Crocodile that will feature gameplay videos and development logs. If you want to read up more about on the history behind the title, you can always check out the development log over at TIGSource, pop by if you want to ask any questions too or contact us on our twitter handle www.twitter.com/brockcrocodile