Gazadiaz Ruins
Brock begins his adventure in the mountains that house the ancient Gazadiaz Ruins. The area is home to spinning bridges that can send Brock tumbling and lavish mushrooms that can propel him to new heights. Brock must navigate past the remains of an ancient civilization and find out what the Turtle Punks are upto. An easy task for Brock but he should be on the look out, whilst the stage is straight forward he may find one or two surprises if he looks hard enough!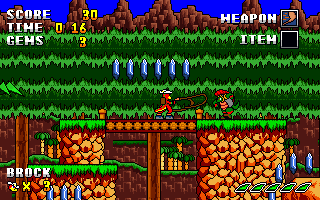 Beehive Battleship
Home to the peace loving honeybees, something strange is going on as the bee's have brought the airship over Crocoh Lake! Brock must venture deep within the battleship and find why they've began a full scale attack on Brock's home town. Full of flying hooks to swing across and honeywalls Brock can walljump across, Brock must be as quick as he is cautious if he is to get an audience with the leader of the beehive, Princess Cassandra.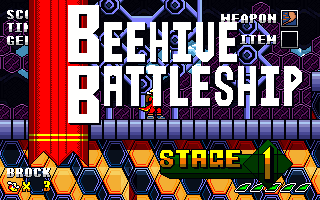 Museum Mayhem
Brock finds the local museum swamped full of supernatural creatures all going after the artifact retrieved in the Gazadiaz Ruins. Trickier opponents and slightly less straight forward blight Brock's path but hey stop by the elevator and you might enjoy a relax beat or two before coming face to face with the legendary Asguardian.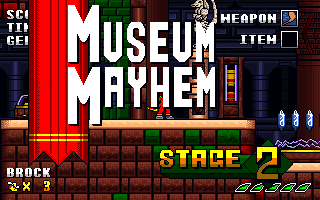 Coming Soon
More stage info coming soon!