Brock Crocodile is playable at GDC 2015!
February 27, 2015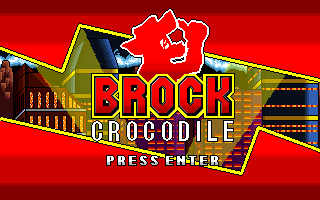 That's right the reason we've been quiet is getting Brock Crocodile ready to be played at GDC 2015! Very excited to announce that a playable version of Brock Crocodile is going to be hosted at the Game Developer's Conference thanks to the lovely people over at
Clickteam
. If you're going to be in San Fransico for GDC please drop by booth number 736 and give the game a go! If you want to pass any feedback to us or just want to let us know how much you enjoyed the demo, you can shoot us an email to contact@brockcrocodile.com
But that's not it on the announcement front, we've got quite a few things to show off and talk about through out March and you'll understand why we've been quiet for so long, so stay tuned for some more updates in what's going to be a busy month for us, exciting times ahead!