Meet the Heroic Duo- I mean Tri- I mean Quintuple!
March 26, 2018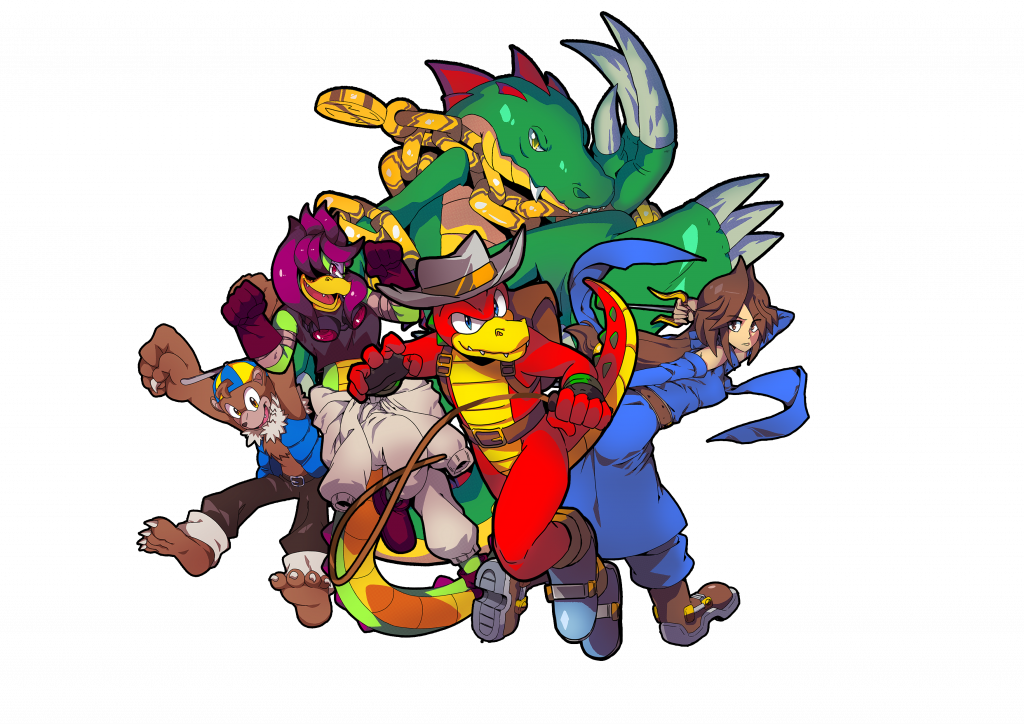 Finally the gang's all here! You've known about Brock and Xia-Yee for the longest time, well now get ready to mmet Brock's other friends! Rex Dandellion, the pirate captain of the Lazareth. Angelika Crocodile, Brock's younger sister and crazed inventor. And finally Berzo Locks, a hyper active 9 year old who wants to fight for peace and justice, or possibly just cause trouble with Angelika. You can never tell with children these days.
We've tried to create a group of characters here that blend well together both from a design stand point and character stand point, hopefully you gals and guys might feel we succeeded in that regard. But enough chatter from me, head over to the character page to read more about them! They'll be more character art coming soon when we introduce the next lot… the nasty villains terrorising Brock's island, Stay tuned!