We're hiring!
September 5, 2018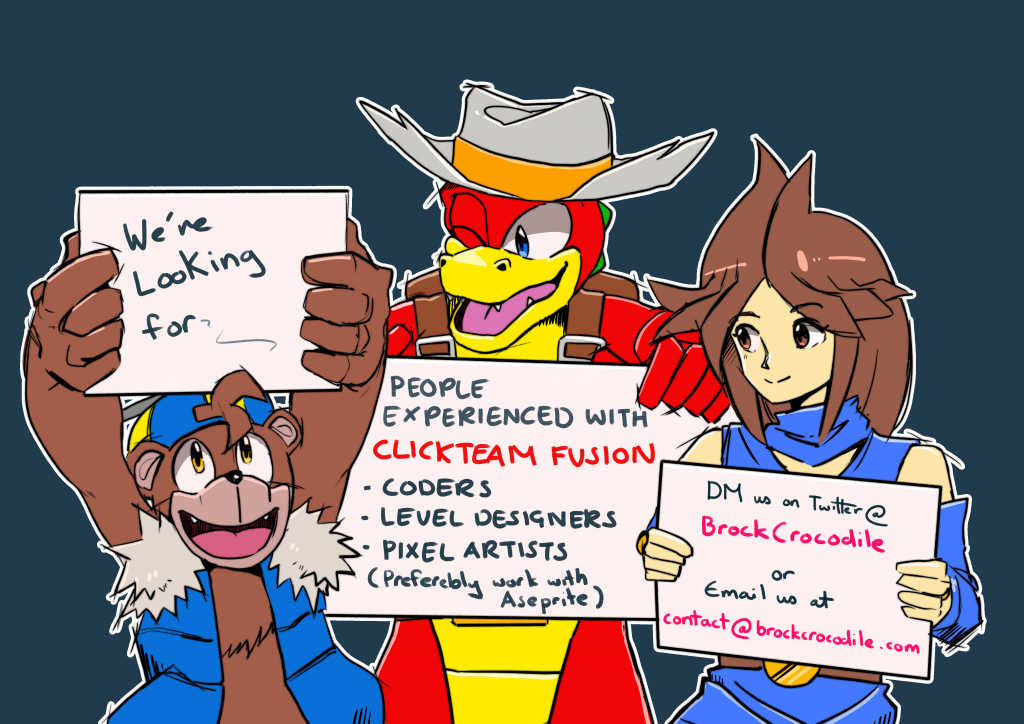 Hello everyone!
Are you looking to become part of up and coming 2d platformer inspired by the classic console games for the 1990s and have experience working on Clickteam's Fusion? Well you're in luck as we here at Digital Crocodile are looking users who have had experiencing in coding or designing levels through Clickteam's software. We've also got a position open for a pixel artist who is experienced in either using Fusion or Aseprite. This is for paid positions so experience is a must with rates discussed between successful candidates.
Positions open are as followed with requirements.
– Coder (Experience using Clickteam Fusion)
– Level Designer (Experience using Clickteam Fusion)
– Pixel Artist (Experience using Clickteam Fusion or Aseprite)
Think you're interested? Then drop us a DM at twitter.com/brockcrocodile or email us at contact@brockcrocodile.com and we'll get back to you as soon as possible. We're looking forward to hearing from you all!